lightjunction, our new fine lighting event, will be collocated with designjunction at the Sorting Office on New Oxford Street during London Design Week, 18-22 September 2013
Woka will be introducing a floor light based on a design by Charles Rennie Macintosh for a street light for Glasgow.
A drawing is not nearly as exciting as a picture of the real thing.
STOP PRESS!!! The first picture of the Charles Rennie Macintosh floor light, taken in the workshop:
Maybe you read the first sentence too quickly. Let me repeat,  Woka will be introducing a floor light based on a design by Charles Rennie Macintosh for a street light for Glasgow! This is FANTASTIC news!!
As I wrote to Wolfgang when he sent me this drawing, when we founded Cameron Peters Fine Lighting, our intention had been to create a collection of our own. Top of the list was re-editions of Charles Rennie Macintosh designs. I couldn't find anyone to share my enthusiasm (and they'd have to be well made), so all I've got is a book with a lot of post-It notes in it bookmarking great lights.
Whereas Woka is absolutely the right choice to re-edit his lights. If they are not to be made in Scotland, then Vienna is the obvious location, and Woka are the specialists in recreating designs of his period.
There are good reasons why one would not normally create a building or an object from the designer's drawings alone, but in Charles Rennie Macintosh's case, there are reasons why it is a good idea. These include the fact that so much of what he designed was never built or made.
Proof of that it can work is given by the successful creation in Glasgow, completed in 1996, of his  Haus eines Kunstfreundes, published in the Zeitschrift fur Innendekoration in 1902.
Here is the music room...
...and here is his drawing:
Here is the rendering of the dining room...
and as built:
Note the great lights in these two spaces! And note also the similarity of the dining room pendants to this ceiling light, WW-Direkt in the Woka collection, that Josef Hoffmann designed a year later, in 1903...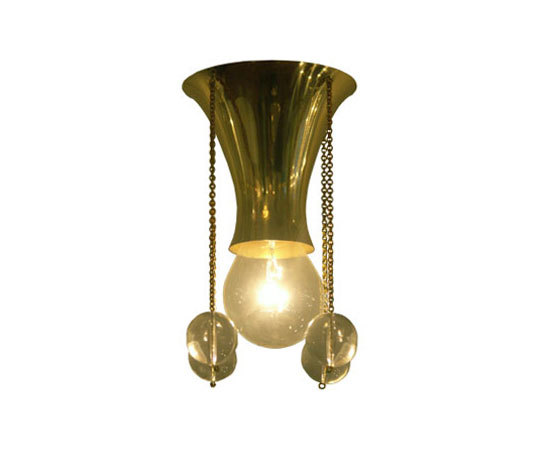 ...hardly surprising given that Charles Rennie Macinstosh was in Vienna because the design movements there were so sympathetic to his work.
But there are also fantastic lights in interiors that he did finish -- the White House and the Glasgow School of Art in particular.
So let's thank Woka for creating this floor light -- and overwhelm them with requests for more Charles Rennie Macintosh. You can do that on their stand at lightjunction, of course!